7 tags
brhsfwzr asked: Hi there! your blog is really cool and i'm extremely interested in cancer immunology! I'm currently in high school looking for a lab to work in and perhaps a professor as a mentor because i want to enter the INTEL contest next year.. any suggestions?
2 tags
Starred →
This music list just blows my mind. :-) Spotify brings my lab research to another level. Up or down we'll see!
8 tags
Anonymous asked: hi Chris,I'm Justus from Nigeria. How is life at Louisville? I'm currently undergoing my masters programme in Nigeria in the field of Biochemistry. I am interested in cancer research and will like to be a part of the cancer research team, but i dontknow how easy it is to get a host over there. Please let me know if i can get a willing host in Louisville.I will be expecting your response...
6 tags
My blog (The Balance of Science and Life) is...
Hi everyone,  Sorry for the inconvience but I've created a separate account for my blog The Balance of Science and Life to a new account so please go to this web address and follow!  I will be deleting this blog within 24 hours so please migrate to the new one and follow me!  My other blog Speculum Anima Photography will be the main blog associated with this account. Click link below and...
5 tags
13 tags
9 tags
Keep the Kids Off the Trampoline, Pediatricians... →
Parents should be discouraged from letting kids bounce on trampolines at home, according to an updated policy statement from the American Academy of Pediatrics (AAP). Using a trampoline is inherently dangerous, the authors of the report said, and safety features like enclosed netting and padding are insufficient to reduce the risk of injury. Many children […] ...
7 tags
4 tags
7 tags
10 tags
Laboratory Equipment: Body's First Response Cells... →
laboratoryequipment: Researchers at Albert Einstein College of Medicine of Yeshiva Univ. have discovered a new "first response" mechanism that the immune system uses to respond to infection. The findings challenge the current understanding of immunity and could lead to new strategies for boosting effectiveness of all… The major problem with this is that inflammatory monocytes don't...
9 tags
3 tags
7 tags
How Gut Bugs Make You Sick — or Well →
You are not alone – ever. All day, every day, you're in the company of millions of other creatures, even when there's not another soul in sight. More unsettling still, those unseen others live inside you.
4 tags
4 tags
Autotransfusion Device Collects Stray Blood During... →
sciencenote: Massive blood loss, known as MBL in the medical world, is a major cause of death during cardiac surgery—and an accepted one, because it's the best option we have. Blood transfusions help, but those aren't without complications, either. A new device could cut that step out of the process for some patients by collecting the blood from a surgery, concentrating the blood cells, and...
7 tags
that's a wrap, folks.
writethethesiswords: 136 pages/38,077 words. Read More Click on the Read More link above…this is hilarious.  Grad school life :-)
an ellipsis to hope.: Well if this isn't... →
ellipsistohope: "…I have intentionally structured this course to encourage you to take calculated risks both inside and outside the classroom, to immerse yourself in new settings/environments and in doing so, to find novel situations that will expose you to the unfamiliar, and put simply, to discover how… Love it. Professors should do this more often.
5 tags
7 tags
Why Akin Matters →
We now have Representative Steve King (R-Ostrich) saying that he never heard of a girl getting pregnant because of statutory rape or incest. He thus joins Rep. Todd Akin (R-Clueless) among the ranks of blithering idiots saying incredibly uninformed and disgraceful things about the crime of rape. It might be argued that these are isolated […] …… These are such idiotic statements...
6 tags
6 tags
5 tags
Is Your Doctor Burned Out? Nearly Half of U.S.... →
Job burnout can strike workers in nearly any field, but a new study finds that doctors are at special risk. Nearly 1 in 2 U.S. physicians report at least one symptom of burnout, with doctors at the front line of care particularly vulnerable, the study found — a significantly higher rate than among the general […] I'd also like to extend this to biomedical research as well but maybe...
4 tags
4 tags
5 tags
PDA pointers, as demonstrated by the Obamas →
I blush just thinking about being on a Kiss Cam…red as a beet.  I love the part about two friends enjoying the game then having to face an existential crisis haha.  Anybody else out there bad with blushing?
5 tags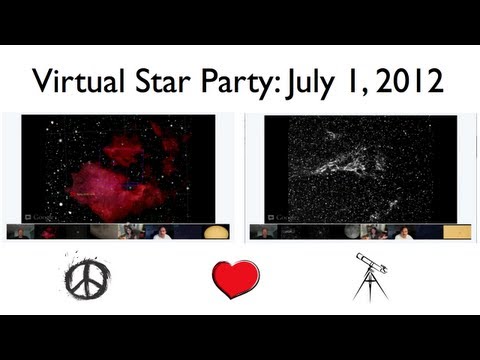 11 tags
7 Strange Mental Disorders →
orpheuslookedback: onlinecounsellingcollege: 1. Capgras delusion theory - Being convinced that a friend or family member has been kidnapped and replaced by an identical-looking impostor. 2. Alice-in-Wonderland syndrome (or Todd's syndrome) - A temporary condition caused by migraines, brain tumors or psychoactive drugs. It is a form of perceptual distortion where the individual thinks they...
FUTUREJAM: Fighting back Alzheimer's disease →
alexob: This is so much better than just hope: A clinical trial of an Alzheimer's disease treatment developed at MIT has found that the nutrient cocktail can improve memory in patients. What exactly does this mean? Alzheimer's patients gradually lose the connections between brain cells… Alternative medicine/nutrition going into clinical trials to see whether its affective against...
My story :): :( →
ineedanewurlhelpme: So Wednesday is my favorite day that I work… My co undergrad researcher and I get along really well. Also, leading grad student is really chill… Anyways… everyone got done early with the first shift so me, my co undergrad researcher and the grad student were talking about TV shows and of course… Sounds like the conversation of our lab as well…especially on...
Maybe drinking a lot and listening to 99 Problems...
Probably couldn't hurt. ~ Chris
4 tags
"You do not see a lot of young doctors these days. Now by the time everyone is..."
– An older physician reflects on how the times have changed and how the newer generation of doctors have finished training progressively later than when he was in medical school. (via medicalstate) Its true that the amount of material has increased compared to older generations as well as the time of...
5 tags
4 tags
6 tags
ApplyingMD: On Success and Being Pre-Med →
applyingmd: As I apply to medical school I have begun to think a lot about success. Who am I kidding? I think about success all the time. We all do. It consumes us. It drives us. At least here in the US, it's what others measure us by. Money, houses, cars, degrees, awards; they all add up into some… Its definitely important that early on you've realized you can make connections...
6 tags
A SHOUT OUT: get the best backgrounds for your...
Looking for the best backgrounds to update/modernize your blog?  Definitely want to check out this site which I have used and posted on since freshman year of high school (that's 11 years ago…uggh).  Its hard to find sites that you've been loyal to for over a decade but this is definitely not your average site.  The photography posted here is absolutely extraordinary as well as...
10 tags
aservingoflife asked: Once I noticed that you followed me, i followed back and I am glad I did! I love your blog! I'm a HUGE science nerd so I love to see all the things you post :) On a side note - I'm assuming you've at least heard about Dr. Burzynski and his antineoplaston treatment, just wondering what your thoughts are on that?
6 tags
6 tags
Miss MD To Be: Health Care Job Market Set for a... →
missmd2be: "The healthcare job market will experience a more dramatic growth in the next decade than any other job sector, according to a report from Georgetown University Center on Education and the Workforce. As baby boomers age, and as Americans continue to eat poorly and not exercise enough,…